"For Serious Learners Who Want to Remember Anything Efficiently with Anki"
Discover a roadmap for starting Anki the right way, creating good flashcards quickly, and enjoying your reviews.
You've probably seen all those med students on YouTube using Anki in quite an advanced/fancy/helpful way and went on to install Anki on your computer...
...only to realize you're SO LOST. 
Why is Anki so complex?!?
You find yourself reading the manual...
Now you think that you need to know how to "add fields"...
Use all these advanced add-ons...
And know what "burying siblings" and the likes mean. (...err, should those words even be in the same sentence?!)
Instead of getting started, you think that you have to know how Anki works "down to the bone" to be able to use it and make 'good enough' cards.
Yet no matter how many videos you watch, you still have no idea how to get started.

The confusion is literally compounding the more time you spend on YouTube:
How do I make flashcards for X material? What about complex information? Long processes? Lists?
Is this flashcard too long? Too short?
What if I've left in too much context, and it turns out that I couldn't remember the information outside of Anki?
Should I break this up or turn them into several cards?
What if I lose the big picture?
You very well KNOW that using Anki can help you cut your study time...
...but it seems that making flashcards and reviewing them takes a lot more time than, you know, actually progressing with your studies.
But what if it was simple all along?

As an overthinker, one question that has unstuck me a LOT many times in my life:
"What would this look like if it were simple?"
Imagine:
What if you knew exactly which features were the most important to get started? 
What if you could make good flashcards — in seconds — without sacrificing its effectiveness?
What if you enjoyed the review sessions so much that you won't even want to take a break from it?
You could remember any material you study...in record time

Remembering becomes a choice, not a lottery.

You start enjoying learning again.
You start getting your life back.

YES, it's easy to get SO lost with all these YouTube videos and software documentation...

...but I've created a way that makes it just as easy to get crystal clear clarity.
Introducing: Anki Like a Pro 

Anki Like a Pro is a "hold-by-the-hand" course for starting Anki the right way, creating good flashcards quickly, and enjoying your reviews — in 7 days.
It is experience-based. Usefulness can only be seen in practice. There's nothing in the course that I haven't tested myself. It works.
It is lean. It's straight to the point. I've omitted all the unnecessary information, so that you can take the course even in the middle of a hectic schedule.
It is practical. It's not a bunch of theory that gives you a laundry list of "Anki beginner tips". It's focused on action. For example, in Module 2, I literally SHOW you step-by-freaking-step how to go from "material" to "flashcard". Same goes with all modules.
I made it for people who believe in keeping things simple and ACTUALLY becoming productive.
For people who want to start things right.
Thus, it's NOT for people who like pretending to be productive by installing tons and tons of miscellaneous add-ons or learning tons of other features but forget to actually learn the damn thing.

Everything you get in Anki Like a Pro


When you become an Anki Like a Pro student, you get access to the following.
✅ The Written Core Modules ($99 value)
The course is a mainly written course with a bunch of GIF's and images for demonstration. It is step-by-step.
Module 1: Software Knowledge
How to create an efficient deck structure that makes knowledge helpful even outside of Anki — using "mental boxes"
The "10-second Flashcard" template that helps make the flashcard-making process faster (...as well as the reviews)
The 2 most important add-ons you need that has an actual benefit
Module 2: Making Good Flashcards (with 20+ card examples)
Why making good flashcards = efficient studying
The most important principle for reducing the number of cards you make, remembering your cards, and retaining the big picture
Why thinking about the mailman helps you think right about creating good cards
A technique to create flashcards with just the proper length — based on the "encoding specificity" principle in cognitive psychology
How the traditional way of learning new words — [term] at the front and [definition] at the back — is a total waste of time
How to take advantage of "word ingredients" to learn term-heavy subjects
A step-by-step demo of creating flashcards from complex information (example: bone tissue)
Why making cards for Anatomy should not be too straightforward
The best way to make only a FEW cards from LONG processes/sequences
Module 3: Specific Applications (Coming soon)
What is the best way to prepare for essays? Short-term exams? What about using Anki for skills like programming?
Coming soon! This module (as well as the others) is still under construction.
Module 4: Using Anki Efficiently
How to cut your study time, learn faster — permanently (hint: skip the stupid hacks)
Why "keeping the snowball rolling" is the best way to think about Anki
The SIMPLEST way to adjust Anki settings — that you'll actually feel a difference
How to review the most efficient way possible using the "Lean Reviews Triangle"
3 more tips to save a couple of minutes per review session (this scales to a large number if you have many cards)
✅ Access to the Tribe Community ($99/yr value)
Spend all of your "guesswork time" doing the things you love instead.
Instead of constantly searching for the next best hack or tool on YouTube, Reddit, Google, or Quora…you'll get DETAILED answers tailored to your SPECIFIC NEEDS and SPECIFIC situation.
Let's face it: The free (often conflicting) advice you often see online just makes you even more confused than before you even knew them.
Once you become a member, you'll get detailed answers from our growing Private Community.
Plus, you get to influence the course roadmap.
✅ Priority Access to my Inbox ($125/mo value)
This is an "early adopter" package — I'll give you extra hand-holding because this is an early release of the course. You get priority access to me and get detailed, personalized advice through e-mail whenever you:
Get stuck during course implementation
If anything in the course is unclear
If you feel overwhelmed and need help with implementing the lessons; or
All of the above
If taking advantage of someone's experience isn't the closest thing to a "shortcut," I don't know what is :)
And some good news...

The good news is that you will NOT pay anything near $299 to enroll. 
Nope, not even $199.
Because the course is still in its early stages, and I wanted to get more people in the course before I raise the price. 
This will help me get feedback to improve it. 
Plus I can still afford to give it at a much lower price because I don't have a team working for me...yet.
So, for a limited time...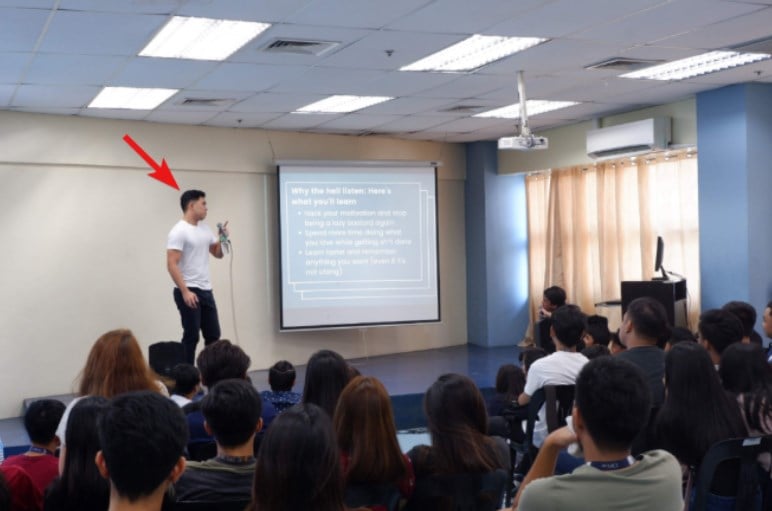 About the author

Hey there, I'm Al Khan, the author of the course. Through LeanAnki.com, I help Anki learners remember anything efficiently.
I strongly believe in keeping things simple, doing things right the first time, and using technology as a tool to become more efficient.
This way of thinking helped me rank 6th out of 2900+ takers in the Electronics Engineering board exams in the Philippines — while having a life outside of studying :)


Q&A for Anki Like a Pro
"How do I choose from all the courses at LeanAnki School?"

As you may already know, we already have Simple Study System, Better Solving with Anki, and now, Anki Like a Pro. Let me clarify each:
​Anki Like a Pro — for serious learners who want to use Anki (or start using Anki) the most effective and efficient way possible for remembering what they learn
Get started the right way
Create effective flashcards in seconds (warning: it's a rather hard skill)
Enjoy your reviews
Simple Study System — for university students who want to study more efficiently overall
eliminate overwhelm, know exactly where to start studying, be more in control of your schedule
understand deeply, and always have an answer even when the question is from a different angle
remember what you learn — SSS uses Anki, but it's only 1/3 of the overall system...because studying is more than just retrieval!
Better Solving with Anki — it's for students who are tired of endlessly doing practice problems yet end up getting poor grades
Practice effectively using purposeful practice workflow
Avoid careless mistakes by developing fluency
Submit your paper early while being sure of your answers
You can get it for $29 when you enroll in SSS
"Who is Anki Like a Pro for and NOT for?"

The answer is simple:
I made it for people who believe in keeping things simple and ACTUALLY becoming a productive learner.
More specifically, my promise is that you'll have the skills to remember any material you learn because the course is based on general principles of cognitive psychology:
Levels of processing
Encoding specificity principle
Elaborative encoding
Cue overload principle
Chunking
…which means it works for any form of declarative knowledge.
So long as the idea can be expressed in words, I promise you'll be able to remember it — as long as you do the work.
You can say that it's also for people who want to start things the right way. Do things right the first time.
People like us.
In contrast, Anki Like a Pro is NOT for people who like pretending to be productive by installing tons and tons of miscellaneous add-ons…
…or learning tons of other features but forget to actually learn the damn thing.
I like simplicity more than anything else. I don't want to sacrifice even a bit of sanity to track all of those hacks and minuscule optimizations in my head.
So, if you like focusing on minutiae, I'm not your guy.
"Why join? Isn't this all available online for free?"

Yes, everything is available for free especially if you're resourceful enough…but remember that the goal is not more information, but the right information.
With all the conflicting information online, and the fact that NO ONE tells you which is truly worth focusing on, which next steps you should take…confusion becomes the most likely outcome.
I've spent thousands of dollars over the years on online courses and I can tell you — without a shadow of doubt — that coherence and knowing where to focus on EVERY STEP OF THE WAY made a large difference to the clarity and speed of implementation.
I wouldn't have made an impact to thousands of people around the world if I had just continued my endless consumption of videos.
"What if I join your course and decide it's not right for me?"

You can email me within 30 days and I'll send you a refund. :) I don't want you to risk anything here.
I treat you the way I want to be treated when I join an online course — if you decide it's not for you, you get your money back in full.
(I don't even charge for the credit card processing fees.)
BTW, did you have other questions?
You can email me at [email protected] with your question and I'll respond as soon as I can. :)


You have two options right now...
You've just been through the most efficient, "hold-by-the-hand" material to get started with Anki — the right way.
And to be honest with you, ALL OF THESE ARE AVAILABLE FOR FREE ONLINE. 
There's the Anki manual, and there are hundreds of excellent Anki YouTube videos you can watch.
But just think about it: haven't we had enough information already? 
The problem isn't that we lack information; the problem is knowing the right path to take.
You don't want to be 200 cards down the line and then realize that you have to recreate most of your cards.
You don't want to use a hack to "create cards faster", and end up to a point that your reviews become SO painful, that reviewing each card feels like getting stabbed with a blunt stick.
You don't want to have cards that don't work outside of Anki because you didn't formulate them based on your own understanding.
Just imagine how much all of that would cost — a WHOLE FREAKING LOT.
The way I see it, you have two options right now:
Option #1: You can continue figuring things out yourself. Sure, it takes many months (I certainly did), but it's valid and you'll "get there" eventually, just like me.
Option #2: OR, you can take action, learn from my experience, and follow a step-by-step roadmap that will take you from a total beginner to a pro Anki learner in the least amount of time.
Time marches on!
Whichever you choose, an hour will pass by. A day, a week, a month...a year.
But right this second, you can make a choice that could vastly change how you study for good.
As I've said before...
You could look back at this day and think that it's one of the most pivotal moments of your study career...or it could just be yet another regular day.

Get started with Anki the right way, create good flashcards in seconds, and enjoy studying again


Join Anki Like a Pro for only $67.
If you get stuck, I'll personally be there to help you. If you don't like it, then tell me you want your money back within 30 days.

P.S. If you have any questions or concerns about the course, just email me at [email protected]. I'll be happy to answer them.
P.P.S. Quick disclaimer about the testimonials: they are not a guarantee of results. They are merely comments that my readers give me about the course/contents of the course.